Earn up to ₹40 per post as scholarship. Unlimited earning potential per month.
Exchange career information, knowledge, interview questions, campus tests, notes & tutorials, give/get answers...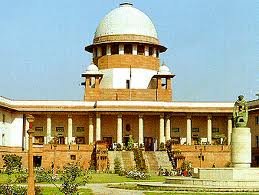 A Supreme Court bench comprising of Chief Justice Altamas Kabir and Justices S S Nijjar and J Chelameswar in an interim order passed on Thursday allowed 76 minority medical colleges, who were seeking exemption from NEET, to conduct their own medical entrance tests to fill MBBS and MD seats.
The petitioner colleges had claimed exemption from NEET on the ground that they, being either religious or linguistic minority colleges, were entitled to autonomy in administration of their educational institutions under Article 30 of the Constitution.
The Supreme Court however declined to stay the NEET while considering the argument of Medical Council of India (MCI) counsel, senior advocate Nidesh Gupta, that many private and government colleges have already opted for NEET to select candidates and a stay on it would not serve public interest. It was also pointed out to the court that in some states, the high courts had stayed NEET, allowing state-based medical colleges to have their own medical entrance tests.
As such, the Supreme Court bench while granting the permission to hold own medical entrance test to minority colleges have clarified that the order is purely interim and the fate of the individual tests would be subject to the final outcome in court. The Supreme Court has put the final hearing in the petition on 14th January 2013.
Background Story : SC Start Hearing On Minority Medical Colleges Plea For Exemption From NEET