Earn up to ₹40 per post as scholarship. Unlimited earning potential per month.
Exchange career information, knowledge, interview questions, campus tests, notes & tutorials, give/get answers...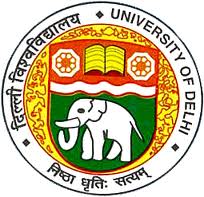 After a marathon meeting of Academic Council of Delhi University (DU) on Thursday, it was announced that with the introduction of new format of 4 year degree with multiple exit options, a student may opt for chances up to 10 years to finish the degree. Earlier the council had suggested a period of 6 years.
As a major decision taken by the Academic Council in the 2 day's meeting, it also approved 54 courses under 4 year degree program to be launched this year. 11 of these 54 are foundation courses, the university said in the announcement.
A council member also informed that Bachelor Honours / B Tech degrees will require an aggregate of 40% only instead of earlier 50% to qualify to be such degree holder. The member also informed that the syllabi in the new scheme will be reviewed on annual basis, which in old system were not done sometimes even for 10-15 years.
Other significant decisions taken in the meeting included allowing students to opt for any of the four application courses irrespective of the subject background they belong to. For example, A student with science background can choose an application course of the commerce department. There will be some more choices too.
It is understood that only 6 out of over 100 members in the council expressed their dissent to the proposals. So by principle of majority the proposals are considered to be passed and approved.
The Council also approved changes in the university ordinances, including changes in nomenclature of degrees and admissions under reserved categories.