Earn up to ₹40 per post as scholarship. Unlimited earning potential per month.
Exchange career information, knowledge, interview questions, campus tests, notes & tutorials, give/get answers...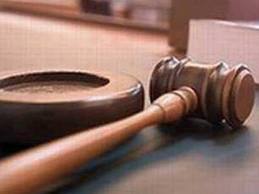 The National Consumer Disputes Redressal Commission, the Apex consumer court of the country has ruled that it is unfair on the part of an university or college to withhold a student's degree for recovering the dues.
The apex consumer court has ruled and said it would be preferable for the institution to move a civil court to get its money back. "Such kind of practice is unfair," it ruled.
The ruling came in connection with a case involving Sushith, a student pursuing an MD degree in biochemistry, under the Manipal University and the Kasturba Medical College in Karnataka.
The court has also directed the university and the college to pay Rs.10,000 as compensation Sushith, the student from Mangalore.
The case reached the national commission after the university and the college appealed against an order of the Karnataka State Consumer Disputes Redressal Commission, Bangalore, favouring Sushith.
Sushith's degree was withheld for allegedly breaching an agreement with the university and the college that required him to serve there for five years after completing the course; failing which he was supposed to repay the entire tuition fee whose burden was borne by them.
Sushith said in his complaint that he took admission to post-graduate degree course in MD in biochemistry for academic year 2005-06 and passed the course in 2008. The college was required to issue him a degree certificate confirmed by the Manipal Academy of Higher Education. But despite repeated requests, it refused to issue the certificate and withheld it, he said.
The college dean and the university registrar said Sushith's original degree certificate was retained as a lien as he owed Rs 9.3 lakh as tuition fee and stipend, which they paid during his course.
The apex consumer court relied on the "agreement" signed by the student with the college and the university, which according to the court does not contain any condition or clause by virtue of which the university/college is entitled to retain the degree/certificate of Sushith as a lien till he performs the terms of the agreement.
Endorsing the findings of the Dakshina Kannada District Consumer Disputes Redressal Forum, Mangalore, and the state commission,the apex consumer commission said, "The appellant (university and college) have failed to show before this commission that the impugned order under appeal is erroneous, unjust and improper and that it suffers from legal infirmity, is unsustainable in the law and there is error apparent on the face of record requiring our interference. Appeal appears to be devoid of merit."