Earn up to ₹40 per post as scholarship. Unlimited earning potential per month.
Exchange career information, knowledge, interview questions, campus tests, notes & tutorials, give/get answers...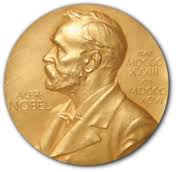 A group of 18 outstanding students from India including three from Punjab and two from Kerala leave for Germany, Sunday, selected by the DFG and DST of the ministry of science and technology, government of India, to participate in the annual Lindau Nobel Lectures where they will interact with the creme de la creme of cutting edge science as part of the group of around 500 students selected from across the world for this unique experience.
Once the Lindau meeting concludes, Indian students will spend a week touring premium laboratories in Germany and interact with experts, thanks to generous DFG funding. Students talk with not just Nobel Laureates and other experts but also interact with their peer groups from around the world and form lasting associations. Such networking also provides a wide range of opportunities for scientific paper writing as they will establish contact with institutional heads and research students.
The DFG will also give grants to five students out of the 18 on a first come, first served basis to stay in Germany for three months and work in a lab of their choice from among the ones they will visit during their tour.
The picturesque Bavarian town of Lindau in Germany facing the Swiss and Austrian Alps is becoming more known now for its annual intellectual samvad between Nobel laureates and students, presenting a unique learning and networking opportunity.
Physics is the theme of this year's 62nd meeting of Nobel Laureates at Lindau, and experts are slated to discuss not just pure scientific theory but also share their solutions to problems of world energy shortages and the challenge of climate change. For instance Carlo Rubbia, Matinus Veltman, George Smoot and David Gross will discuss particle experiments at CERN to better understand dark matter; Carlo Rubbia and Robert Laughlin will discuss the future of energy supply and storage; Harold Kroto will speak of the need to simplify scientific language and content for popular understanding; and Dan Schechtman will impress upon students the importance of perseverance in the face of disappointments in research.
Courtesy : TOI