Earn up to ₹40 per post as scholarship. Unlimited earning potential per month.
Exchange career information, knowledge, interview questions, campus tests, notes & tutorials, give/get answers...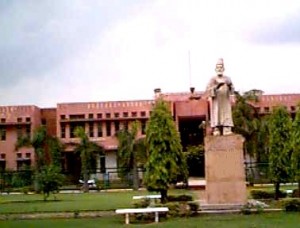 Jamia Millia has become one of the few institutions in the country to have introduced the credit transfer system at post-graduate level under which students get to opt for diverse subjects in a flexible academic program. The credit transfer system will be implemented across all departments, centres and faculties for post-graduate courses, the statement said.
"Credit transfer system entails that the students can opt for courses at the post graduate level cutting across disciplines and faculties, which will bring greater diversity and flexibility in academic programs of the university," the university said.
"The idea is to promote inter-disciplinary study by giving students a wider choice of subjects. This will enable them not only to acquire holistic knowledge, a better understanding of the social universe around them but also help them evolve as better citizens," it said.
Under the credit transfer system now in force, of the 16 papers that a student has to do during the entire two-year duration of the post-graduate program, two could be chosen from outside the department.
The university proposes to increase the number of such courses from two to four in the future. This would mean that a student can do four out of 16 courses from outside the department where he or she is registered.