Earn up to ₹40 per post as scholarship. Unlimited earning potential per month.
Exchange career information, knowledge, interview questions, campus tests, notes & tutorials, give/get answers...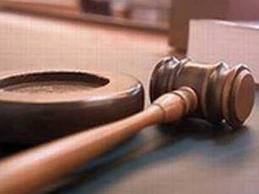 The Supreme Court ruling delivered on April 25 on the AICTE, restricting its authority of giving approval to MBA and MCA colleges to merely being advisory has probably much more to say.
A fine study of judgement reveals that according to the part of paragraph 39 of the 67-page order, would mean that even the engineering colleges attached with the universities do not come under the purview of AICTE for granting approvals.
"The Institution means an institution not being university, the applicability of bringing the university as defined under clause 2 (f) of UGC Act includes the institution deemed to be a university under Section 3 of the said Act and therefore the affiliated colleges are excluded from the purview of technical institution definition of the AICTE Act," said the Apex Court in the judgement.
This could create a very chaotic situation where any university affiliated college would be able to launch an engineering course without the AICTE approval, the academic experts say. Thus, the experts feel that this order needs to be remedied through a review in the interest of engineering education.
AICTE Chairman, S S Mantha is reported to have said that the concerns raised by these experts are right and soon the AICTE would file a review petition against the order. "AICTE was set up as regulatory body, and the order contradicts this," he said. "There will be uneven growth that will affect society if colleges were to be setup without any regulations," he added.
Also Read : AICTE To File Review Against SC Order For Removing MBA From Its Ambit