Earn up to ₹40 per post as scholarship. Unlimited earning potential per month.
Exchange career information, knowledge, interview questions, campus tests, notes & tutorials, give/get answers...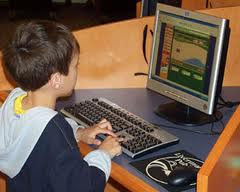 Internet has been an integral part of life – young or old. However most parents are seen restricting their kids from using internet as parents think it to be beyond their control what a child might be visiting on web and its activities. Additionally, India does not have a cyber-policy that safeguards the interests of children like Children's Online Privacy Protection (COPPA) in the United States. These gaps have increased the instances of online bullying and threatening, which can have an adverse impact on kids.
However, Focus Kids, India's only integrated kid's media company, has thought it in a different way and has launched an initiative, probably first of its kind in the country. "Internet for Kids" is a PDF guide, champions the cause of responsible usage of internet for kids.
"Internet for Kids" is essentially a guide for parents to help them have an active dialogue with their children about internet usage which is more 'constructive' than 'restrictive'. It has three main priciples at the centre – learn, talk and explore.
Learn - Parents and children need to know internet better. Parents, in order to ensure their children have a safe, well regulated and effective internet usage; and children to understand the medium and how it can be helpful to them.
Talk - Discussing and talking about the doubts, myths, confusions, concerns in the most open manner is very important for both parents and children.
Explore - It is important for parents and children to explore the various benefits of the internet, as it is a wonderful and ever evolving resource of information.
"Restricting kids from using the internet or accessing social networking websites may not be the best solution." says Swapnil Puranik, Business Head at Focus Kids. Advocating the need for online safety of kids, Puranik adds, "The 'Internet for Kids' parenting guide provides some simple yet effective methods in ensuring effective 'Internet Parenting' to address these and such similar issues."
As an extension to the campaign, Focus Kids will be organizing interactive sessions in various schools across select cities in India, which have commenced from 8 thof February 2013. Colourful posters spreading awareness about the Good Internet versus Bad Internet sessions will be displayed in the schools prior to the same. During these sessions a brief will be provided by a Focus Kids representative and an edutainment video will be played, demonstrating the difference between good internet habits versus bad internet influence. A quick quiz will be held at the end to gauge the understanding of participants. A Good Internet tracker will be provided to all participants to keep a tab on useful websites they will be visiting through the year.