Earn up to ₹40 per post as scholarship. Unlimited earning potential per month.
Exchange career information, knowledge, interview questions, campus tests, notes & tutorials, give/get answers...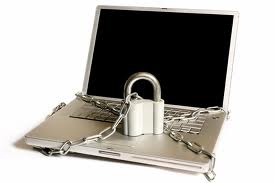 Freshers who joined a top-tier IT company last year, immediately after an engineering degree, have not yet worked on a single project, says a report published by Times Of India (TOI). Those on bench, go to their offices regularly, however, spend their working hours (?) in Googling, playing or in the cafe, the report says. The reasons for the growing benches in the IT companies are attributed to the company's failure to anticipate the sudden drop in demand on account of global economic slowdown over the last year. Some employees are even asked to stay home, the report says, and it is feared that they might be eventually laid off.
A bench up to a point is necessary – as a strategy, to quickly get a project going when the company receives an order, as the client would not accept a situation where his work cannot be immediately implemented. In normal times, IT companies have about 20% of their employee base on the bench. But as of the quarter ended March, the employee utilization rate, the opposite of the bench proportion, had fallen to about 67% for many, including Infosys, Wipro and MindTree. This means some 33% of the employees were on the bench. Considering an employee may have about 1.5 lakh employees, nearly 50,000 of them are not are not earning for the company. For TCS and iGate, the utilization rate has dropped by about 4% points over the last one year.
Companies are said to be reacting to the bench problems in multiple ways. Some will delay the joining of freshers they hired this year to as late as mid-2013. Most are reducing the extent of hiring they are doing this year, while few other are extending the training period and using the fresher for some internal projects, the report says.
Other popular topic : IT Certification – Hype or Necessity