Earn up to ₹40 per post as scholarship. Unlimited earning potential per month.
Exchange career information, knowledge, interview questions, campus tests, notes & tutorials, give/get answers...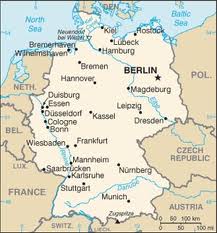 According to figures released by the German Academic Exchange Service (DAAD) on Monday, the number of Indian students in Germany has gone up to 5,998 in the academic year 2011-12, which is approximately 19% higher than the previous year (2010-11: 5,038).
Germany is gaining popularity amongst Indian students as there has been a whopping 70.59% increase in number of Indian students in Germany since the academic year 2008. Earlier India was on the 15th position in the list of top countries of origin of foreign students in Germany, now it ranks 11th.
India ranks 2nd in the list of the top countries of origin of international students enrolled in master's degree programs in Germany (2010) as well as in PhD programs in Germany (2008).
The rising trend in the number of students opting for Germany for higher studies is attributed to the new Right to Residence law to welcome foreign students, scientists and researchers to Germany. A post-study employment prospect is one of the important decisive factors for Indian students while selecting the study destination.
According to a statement released by DAAD, while other traditional study destinations are curbing post study work visa rules, the opening up of the German job market will make Germany a much more popular choice for Indian students. An internationalisation strategy in the field of academics has been in force for over a decade in Germany. For a long time now, German institutions of higher education have made policies to achieve high levels of internationalisation by welcoming foreign students, researchers, scientists and academicians.
As per a British Council study (THES Survey 2010), Germany was voted as the most internationalised countries in the higher education domain, leaving Australia, the United Kingdom and China behind. This new measure is expected to add to this endeavour. According to the statement, the reason for which Germany is gaining popularity as a preferred destination for 'study abroad' option are :
Study in English language - More and more programs are being offered in English due to the increased demand to study in Germany.
Unlimited career opportunities - The new Right to Residence act to grant foreign graduates of German universities unrestricted access to the job market in their search for a post that fits their qualifications.
Modern facilities and practical exposure - Germany's higher education institutes have state-of-the-art equipment and labs. Academic institutions and business corporates pool their innovative forces and hence Germany is a leading country in innovative fields like environment and nanotechnology with many patents registered.
Scholarships and no or minimum tuition fee - Tuition fees are highly subsidised and same as for the German students themselves. German universities also offer a number of scholarships for students with excellent academic track records. About 15% to 20% of Indian students in Germany receive funding every year. In the year 2010, DAAD granted 1,300 scholarships to Indians for realising their academic pursuits in Germany.