Earn up to ₹40 per post as scholarship. Unlimited earning potential per month.
Exchange career information, knowledge, interview questions, campus tests, notes & tutorials, give/get answers...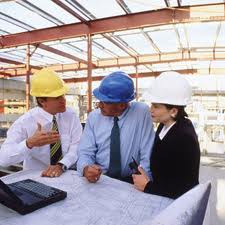 The IITs on Monday approved a hike in tuition fees for undergraduate students from Rs.50,000 to Rs.90,000 per year with effect from this year. The hike amounts to 80%. However it has been clarified that the hike in fees will be applicable only to the new entrants to the undergraduate programs.
While announcing about the fees hike after chairing the 46th meeting of the IIT Council on Monday, HRD Minister M M Pallam Raju said that the Empowered Task Force and Group of Directors of IITs had revised downwards the recommendations of the Kakodkar Committee, which had actually recommended a steep hike of Rs.2 Lakh. Raju cited the Anil Kakodkar Committee's recommendation to make IITs financially independent on non-plan (operation) budgetary support to meet their operating expenditure. An IIT spends Rs 2.25 lakh per annum per student, he said.
The Minister said that the fees will be reviewed every year, but clarified that it does not mean that it will be revised every year. "Like the IIMs, we want the IITs to be sustainable and fee is one of the ways. Barely 20% of the entire budget comes from fees in IITs," said Raju.
"No tuition fee is charged from the students belonging to Scheduled Castes and Scheduled Tribes. A number of other facilities like free mess, free hostel facility and free book bank facilities are available to SC and ST candidates," the Minister told. Besides, 25% of total students, whose parental income is less than Rs4.5 lakhs per annum are given 100 percent scholarships, Raju said
Members of Council of IITs stressed that easy loan facility is available to the students and no student, who has qualified JEE, is denied entry into IITs due to financial constraints.
Among other decisions taken at the meeting are that IITs will train graduates from National Institutes of Technology (NITs) to teach as they pursue their masters or PhDs at IIT. The IITs also resolved to ramp up their Ph.Ds from 3,000 to 10,000 by 2020.
Also Read : Earn While You Learn For Undergraduate Engineering Students