Earn up to ₹40 per post as scholarship. Unlimited earning potential per month.
Exchange career information, knowledge, interview questions, campus tests, notes & tutorials, give/get answers...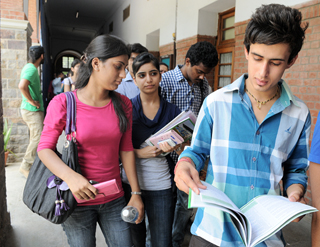 The Indian education system — from school to higher education, including IITs and IIMs — is plagued by a massive manpower crunch.
In case of higher education, 42 Central universities with sanctioned faculty strength of 16,602 have 6,542 vacancies. Fifteen IITs have 1, 611 vacancies against the total strength of 5,092 faculty positions. Thirteen IIMs have to fill 111 vacancies out of 638 positions. Four Indian Institutes of Information Technology (IIITs) have almost 50% vacancy as 104 out of 224 teaching positions have not been filled. National Institutes of Technology (NITs) across 30 states have 1,487 vacant teaching positions out of the total faculty strength of 4,291. Even less than a decade-old Indian Institutes of Science Education & Research (IISER) with five branches has been afflicted with faculty crunch. Being developed as premier institutes for pure science, they have 131 vacancies out of the total strength of 518.
However, the shortage of teaching staff is more serious in the schools. Throughout the country there is a vacancy for 12.59 lakh teachers in primary and upper primary schools. Uttar Pradesh leads the way with 3.12 lakh vacancies against the sanctioned strength of 8.18 lakh. Bihar has not been able to fill 2.62 lakh teaching positions, whereas West Bengal has 1.8 lakh vacancies. For its size, Chhattisgarh has a staggering 62,466 vacancies. Madhya Pradesh has around 89,000 vacant teaching slots, Gujarat (11, 695), Karnataka (18, 253), Delhi (10, 074), Andhra Pradesh (15, 379) and Kerala (3,013).
Full Report : TOI
Also Read : Low ranking of Indian education institutions, Primary education – India much to learn, Salary of teachers inadequate