Earn up to ₹40 per post as scholarship. Unlimited earning potential per month.
Exchange career information, knowledge, interview questions, campus tests, notes & tutorials, give/get answers...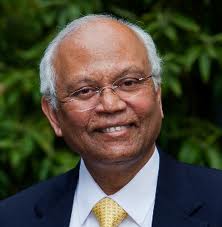 "QS Asian University 2012 rankings have just been released and no Indian educational institution has been able to make it among the top 30 Asian institutions," chairman- Board of Governors of Indian Institute of Technology, Gandhinagar, Dr. Mashelkar said. He expressed concern over the trend, while speaking on the occasion of the first Convocation of the IIT at Gandhinagar.
The ranking was released around two weeks ago, and only four Indian institutions have made it to top 50. None of our (Indian) educational institutions have occupied space ever in top one hundred in the global rankings released by Sanghai University. He pointed out that for an institute to rise to top, it should essentially have three virtues – innovation, passion and compassion.
Infosys chairman Emeritus Narayana Murthy was Chief guest on the occasion. "The world expects India to be one of the leaders to solve global problems of politics and economics. India sits at the high table in major multilateral deliberations," Murthy said.
"We are also the most thin skinned people. We have to learn to take criticism objectively. Therefore, when somebody criticises you or India, do not loose temper. Sit down with him or her, ask for data and facts, and argue rationally," he advised the students.
"Remember that discipline, speed of decision making and velocity of action are necessary attributes for high performance. Every day, in whatever you do, just ask how you can make it cheaper, faster and better. I believe that innovation must become part of the DNA of every organisation from the janitor to the chairman," he said.