Earn up to ₹40 per post as scholarship. Unlimited earning potential per month.
Exchange career information, knowledge, interview questions, campus tests, notes & tutorials, give/get answers...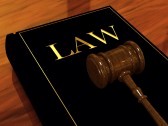 This year medical admissions will be smooth affair, thanks to a strict guidelines framed by Supreme Court of India, making it mandatory for Medical Council of India (MCI), State and Center and all Medical Colleges to scrupulously adhere to time-schedule and to admit every student in two rounds of counseling only and in absolutely transparent manner.
Before these guidelines, which the Supreme Court framed, the tendency of the colleges was to get approval for additional intake at the fag end of admission process and then admit candidates with less merit without providing any chance to more deserving candidates.
It may be recalled that the bench initiated contempt proceedings against six officials in connection with the admission granted to two girls—Akansha Adile and Priya Gupta—in the MBBS course for the academic year 2006-07 in the Government NMDC Medical College, Jagdalpur in Chandigarh, on September 30, after overlooking the claims of several other meritorious students and the time schedule.
Contempt proceedings were initiated against the director-general, Directorate of Health Services; S L Adile, director of Medical Education; the dean of Jagdalpur College; and M S Banjan, P D Agarwal and Padmakar Sasane, members of the selection committee. Akansha is the daughter of S L Adile.
The Supreme Court has now directed that after July 15 of each year, neither the Union of India nor MCI or Dental Council of India shall issue any recognition or approval for the current academic year. If any such approval is granted after July 15 of any year, it shall only be operative for the next academic year and not in the current academic year.
Any medical or dental college which receives recognition or approval to additional seats or to new courses after July 15 will have no right to admit students against those seats, nor these added seats will be included in the counseling to be conducted by the concerned authority.
The court has further made it clear that the second counseling should be final and there is no place for third counseling. If any seats remain vacant or are surrendered from All India Quota, should be positively allotted and admission granted strictly as per the merit by the September 15 of the relevant year. All candidates should join the academic courses by September 30 of the academic year the court directed.
Summary of Guidelines of Supreme Court :
Approval to new courses or increase in seats of existing courses of MBBS/BDS by July 15.

MCI to issue directions within one week thereafter.

Beyond July 15, new seats will be operative from next academic year.

The newly approved seats will not be included in the counseling of current academic year.

Admissions to the medical and dental colleges shall be granted only through the respective entrance tests conducted by competent authority in the state or the body of private colleges.

Due publicity must be given to entire admission process.

No arbitrary admission process or undue favor to any candidate.

MCI, DCI, State, Universities, College authorities to act in tandem.

Violation by any authority will lead to penal consequences and shall tantamount to indiscipline, insubordination, misconduct and being unworthy of becoming public servant.
Source : News Papers