Earn up to ₹40 per post as scholarship. Unlimited earning potential per month.
Exchange career information, knowledge, interview questions, campus tests, notes & tutorials, give/get answers...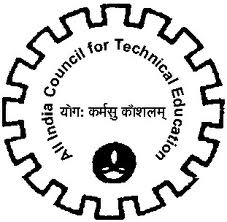 In order to undo the effect of the recent judgement passed by Supreme Court on April 25, which reduced the ambit of AICTE (All India Council For Technical Education) authority to only advisory; the Ministry of Human Resource Development (MHRD) has moved an ordinance to plug the loopholes pointed out by the Apex Court in the AICTE Act by which the council was stripped off its authority to grant sanctions to MBA and MCA courses conducted in private colleges.
The Supreme Court in a recent order had said that the MBA did not fall in the definition of technical course as per the AICTE Act. As far as MCA was concerned, it is a technical course, but authority of granting sanctions to MBA and MCA was introduced in AICTE Act without the amendment being tabled in the parliament which was mandatory under Section 24 of the AICTE Act. So under such violation, the AICTE could only function as advisory, recommendatory and one of providing guidance and has no authority empowering it to issue or enforce any sanctions by itself, the Apex Court order had said.
A section of academicians as also the MHRD is fearing that the order would have an effect of any college could start those courses without any sanction being required will result into unregulated mushrooming of MBA and MCA courses which could be detrimental to the quality of education.
HRD Minister S S Pallam Raju said that while the ministry will file a review petition before the SC to make it aware of the effect of the April 25 order, this ordinance would be helpful in plugging the loopholes in the AICTE Act.
The ordinance redefines "technical institution" and includes "colleges, maintained or admitted to the privileges of university, affiliated colleges, constituent colleges, autonomous colleges, colleges recognized by any university, department of private or deemed universities".
To overcome the SC order related to not placing amendments in regulations before Parliament, the ordinance says provisions of AICTE Act shall have effect notwithstanding any court order and any other law for the time being.
Also Read : Approval Not Required For MBA / MCA Courses | AICTE to File Review On April 25 Order | Does SC Ruling of April 25 Affect Engineering Colleges?